Cargo pants are not just for one season over another. Many types, styles, and colors are available, so it is easy to find several options that work through the coldest and warmest parts of the year. Coming up with various outfit ideas, including ones that overlap between seasons, can be incredibly beneficial for determining which cargo pants are worth your money.
Spring
Whether you want to purchase cargo pants or shorts for women in spring, consider the typically soft hues of the season. For instance, think khaki cargo pants with a white or pastel blue button-up top, a dainty gold necklace, fabulous black heels, and a structured handbag. If you want a more low-key look, plan for blue or khaki cargo pants with a white crop top, tank top, or T-shirt.
A bodysuit can be a great item to model with cargo pants. Wear options like a halter, tank, or short sleeves with sneakers, flip-flops, or strappy heels on warmer days. When it is chillier, there are many long-sleeve and/or heavier tops to sport with sneakers or heeled boots.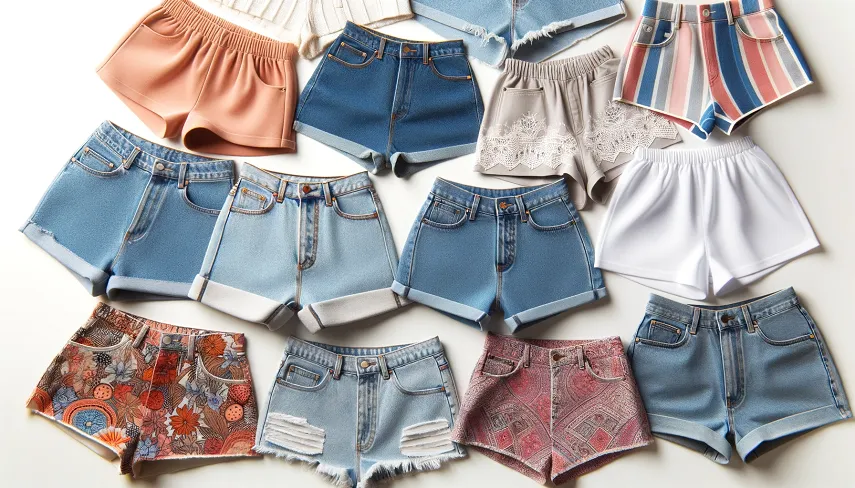 Summer
Summer is usually about bright hues and wearing as little clothing as you are comfortable with that helps you stay cool in the sweltering temperatures. However, many places, especially near the ocean, often experience a temperature dip once the sun goes down, making it a little more complicated to figure out what to wear that will not have you feeling too hot or too cold. Consider wearing cargo shorts with tights or leggings if it is cooler in the evening. Layering is an excellent option, as you can remove a layer depending on your feelings and the environment.
Crop tops are great with your favorite pair of women's cargo pants. Different options show off a little or a lot of midriff, allowing you to choose how much skin you want to show, and you can select from long-sleeve, short-sleeve, or tank-top varieties. Wear the crop top as is during the day, or if you are feeling chilly, put on a light outerwear option like a denim jacket, cardigan, or bomber jacket.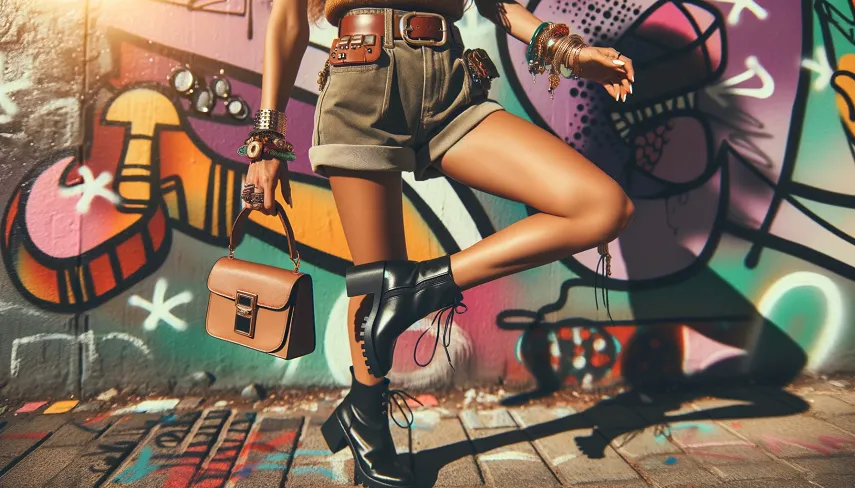 Since summer often features the brightest, boldest colors, this is your chance to have some fun with the cargo pants hues you choose. Consider sporting shades like bright blue, vibrant green, or fiery red. It is easy to feel intimidated if you are not used to wearing such daring shades but pick complementary pieces you love to wear with them, and you could assemble a hot outfit.
Let's say you want to wear bright blue cargo pants. Think about taking a low-key approach, like wearing white sneakers, sunglasses, metal ball stud earrings, and a white tank top. The pants are the focal point due to their color and style, but the outfit includes accompanying pieces you could pair with practically any type of pants. Put your hair in a gorgeous updo style to help you stay even cooler in the heat.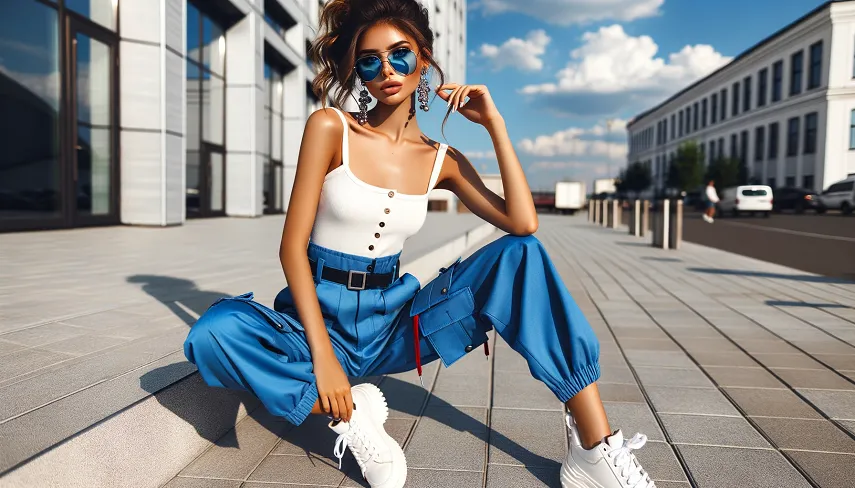 Autumn
Brown, olive green, black, and maroon are some colors to focus on when buying women's cargo pants for fall. They meld beautifully into the season's color palette, and they are easy to pair with tops early in autumn when the weather is starting to cool down, as well as toward the end when it is heading into winter.
You could go from wearing a halter top or T-shirt early in the fall to a long-sleeve tee toward the middle. At the end of the season, switch out the tees for sweaters or put on a lightweight jacket, like a bomber jacket.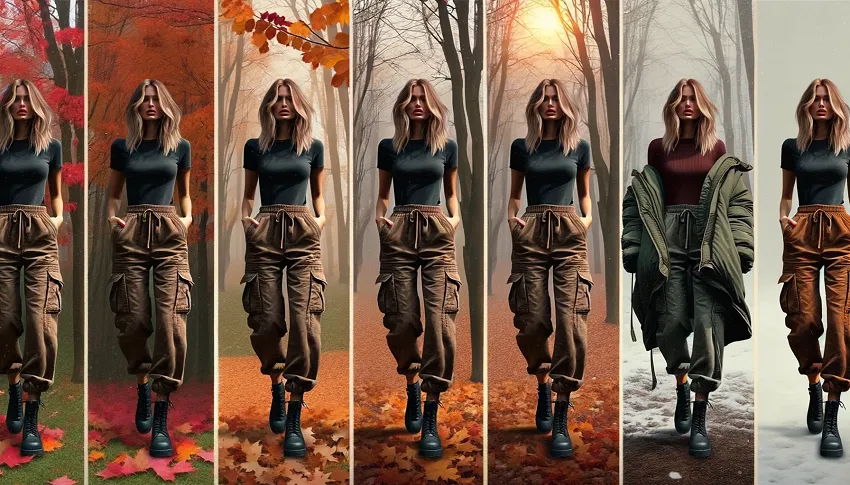 Essential, stylish elements make it easy to switch and swap pieces during a season with drastically alternating temperatures throughout the day. The jacket makes it effortless to add warmth if you need it, while long-sleeve tops let you quickly adjust your sleeves up or down as the temperatures fluctuate.
Winter
Some ladies think cargo pants have no place in winter because the fabric tends to be thin. However, it is a fantastic opportunity to incorporate fleece-lined tights or leggings. Slip on the leggings or tights underneath the women's cargo pants you want to wear, and you are ready to go for winter temperatures.
Throw on black boots with traction on the bottom that can stabilize in icy conditions. Pair them with a black belt, a black turtleneck or long-sleeve sweater, and a black leather jacket, and you have a gorgeous winter look ready to go.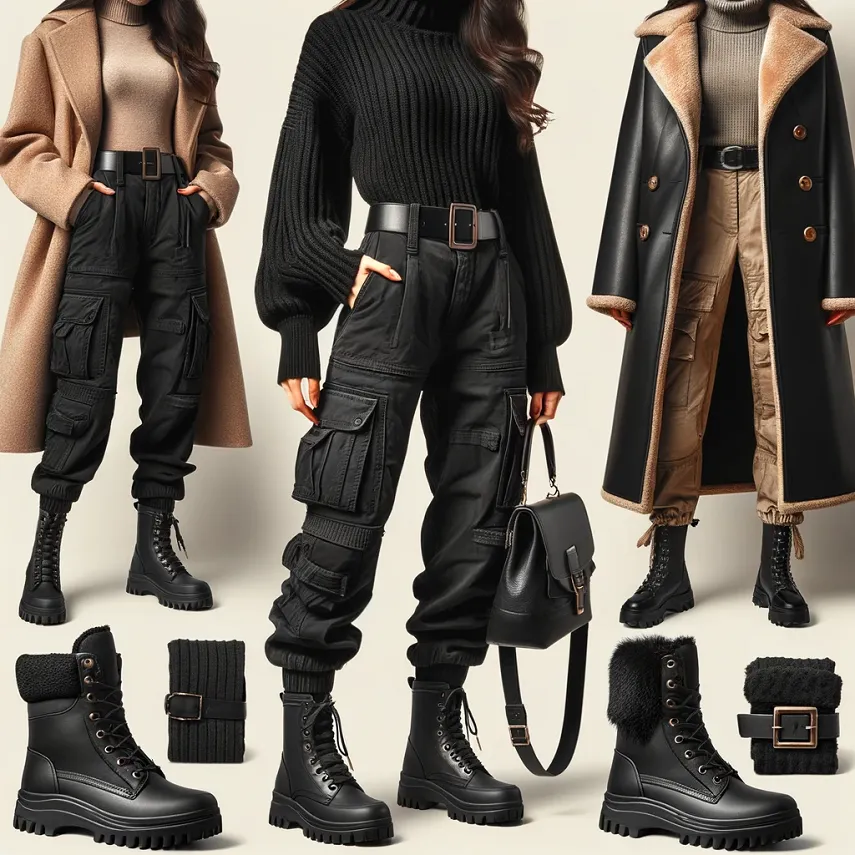 When preparing a winter cargo pants outfit, remember to consider your coat. The coat is not just something you throw over your ensemble to add warmth. It becomes part of the look, meaning you have to consider everything.
The best women's cargo pants outfits you could come up with can typically move into at least one other season due to being able to put layers on or remove them. Although certain pieces are still part of the look, what is added or taken away makes a huge difference. This consideration of layering can be huge for finding ways to rock your favorite women's cargo pants in any season while staying true to your style and making the most of your spending power.